dachshunds 2010 dachshunds 2011 dachshunds 2013 dachshunds 2014 dachshunds 2016 dachshunds 2017 dachshunds 2018
---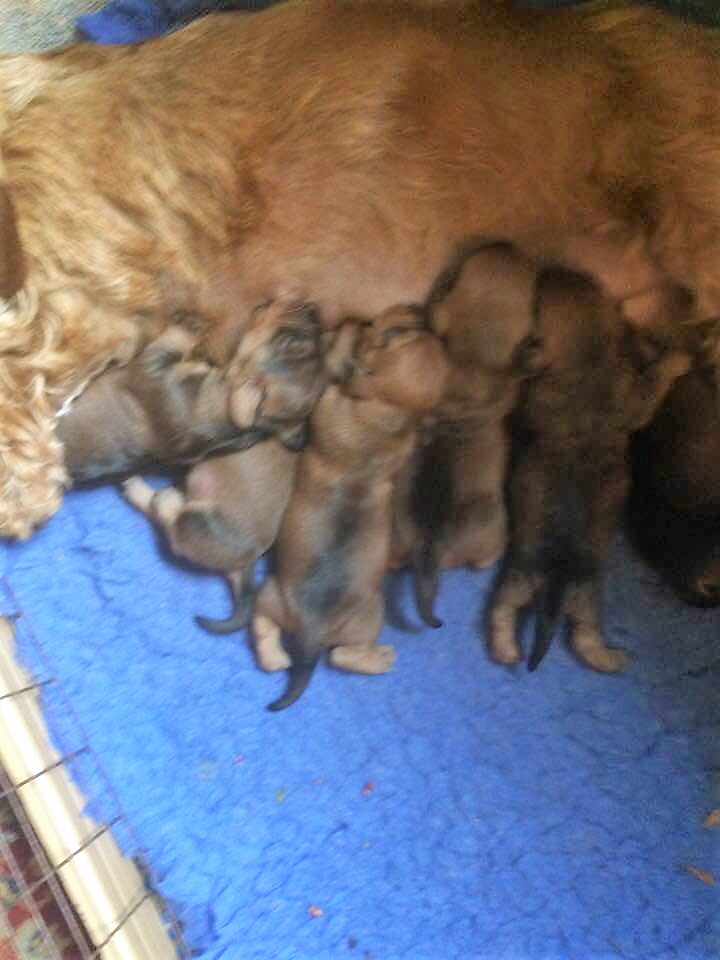 Harriets pups at 1 week
---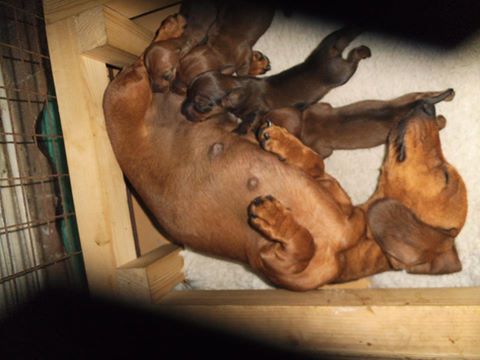 Clipperdown Ring Of Fire pups at 10 days old
---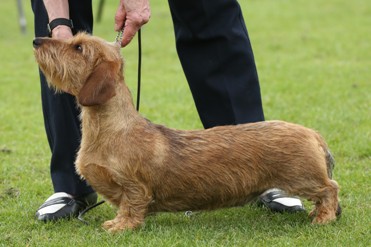 "HARRIET" TENDROW DANCING ON A DREAM AT CLIPPERDOWN!
DOB. 26TH JULY 2015 HAS HAD A WONDERFUL PUPPY CAREER SO FAR.
RESERVE BEST PUPPY IN SHOW AT THE DACHSHUND CLUB OPEN SHOW.
BEST MINOR PUPPY AT THE WIRE HAIRED DACHSHUND CLUB SHOW.
BEST PUPPY AT BIRMINGHAM NATIONAL CHAMPIONSHIP SHOW.
BEST PUPPY AND PUPPY HOUND GROUP 3 AT THREE COUNTIES CHAMPIONSHIP SHOW AND
BEST PUPPY IN SHOW AT EASTERN COUNTIES DACHSHUND SHOW.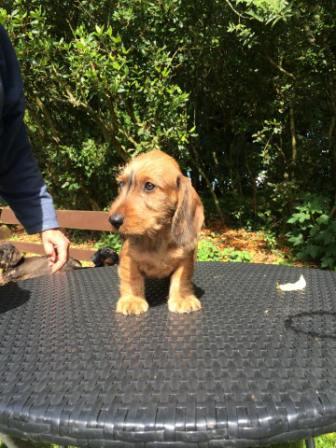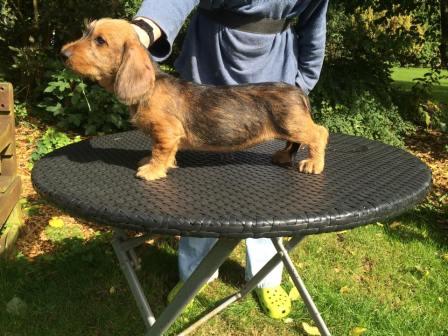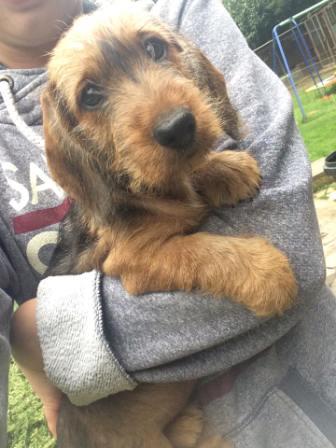 Harriet at 8 weeks old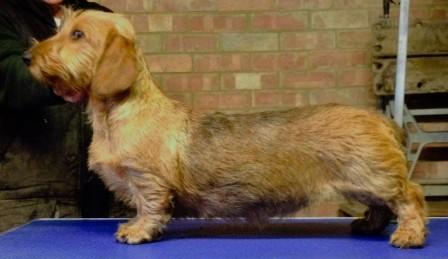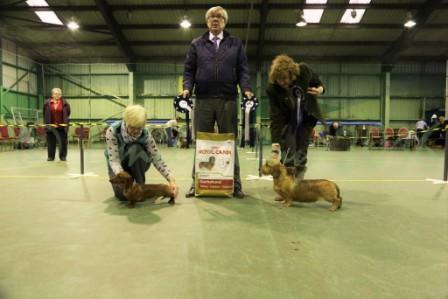 Harriet at 6 months and winning Reserve Best Puppy in Show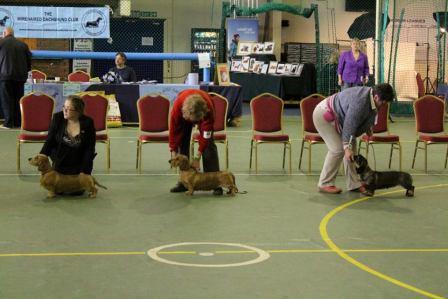 Harriet at Wire Haired Dachshund Show.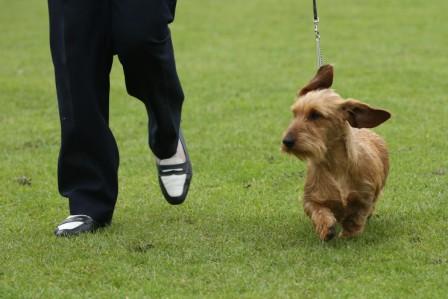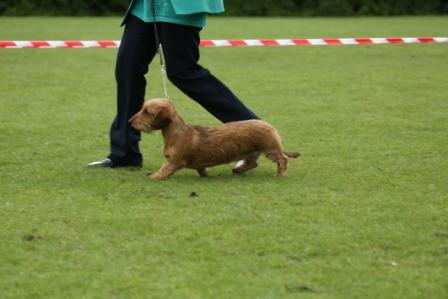 Harriet moving at Eastern Counties Dachshund show
---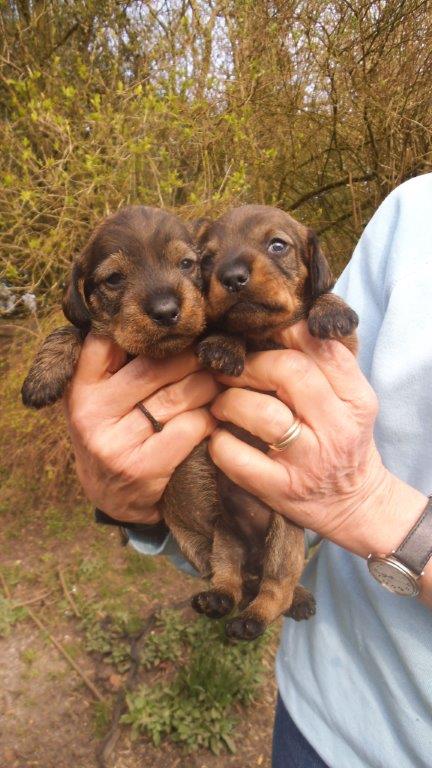 clipperdown sweet nugget pups 3.5 wks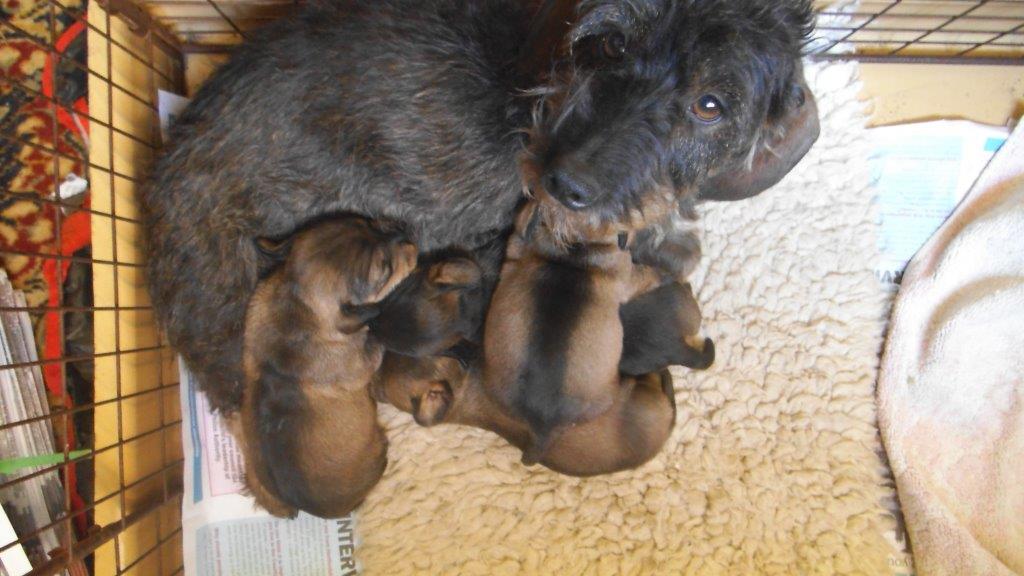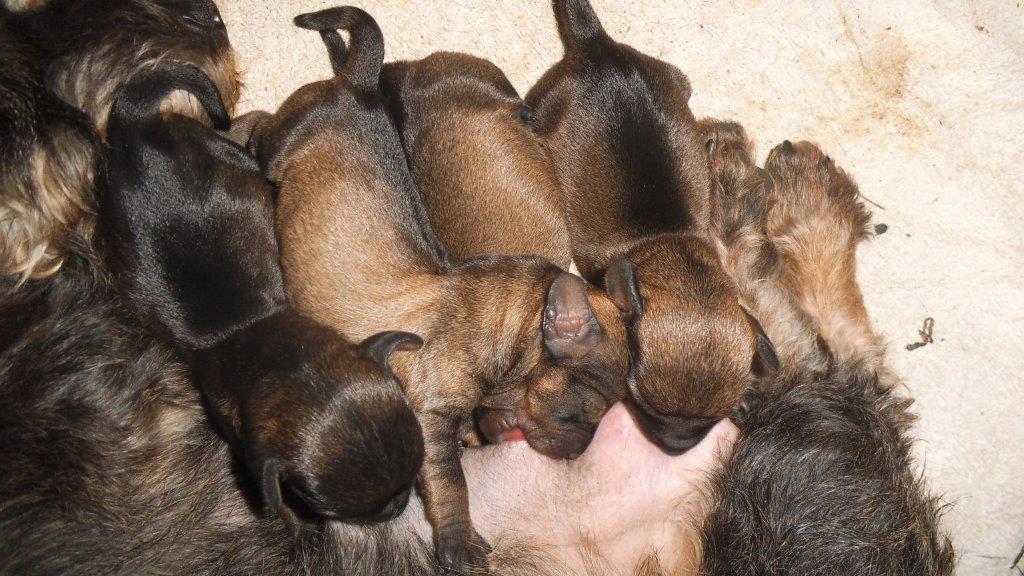 Born. 17th February 4 beautiful Miniature wire haired puppies out
of Clipperdown Sweet Nugget. 1 bitch 3 dogs
---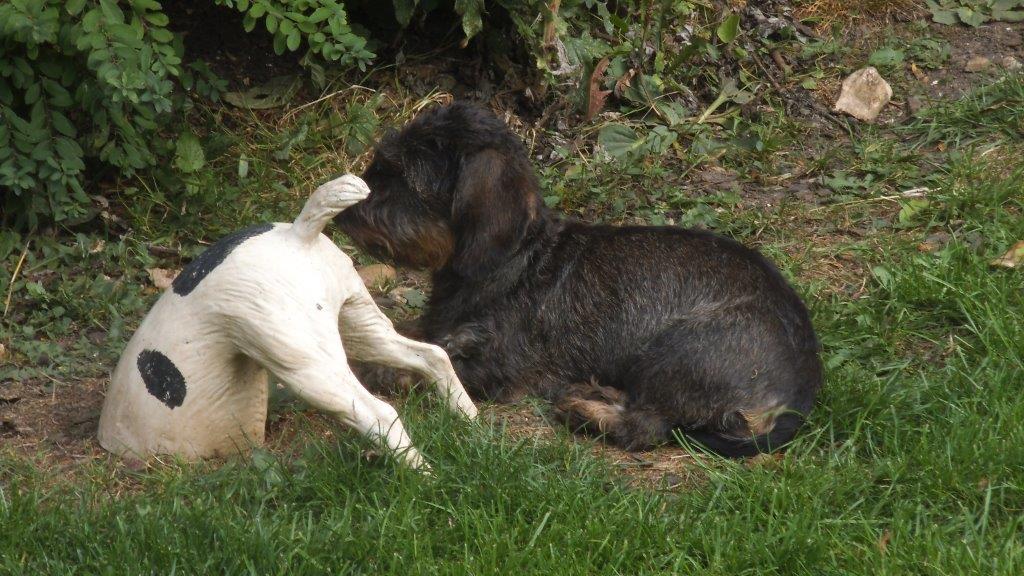 Clipperdown Rose Quartz
---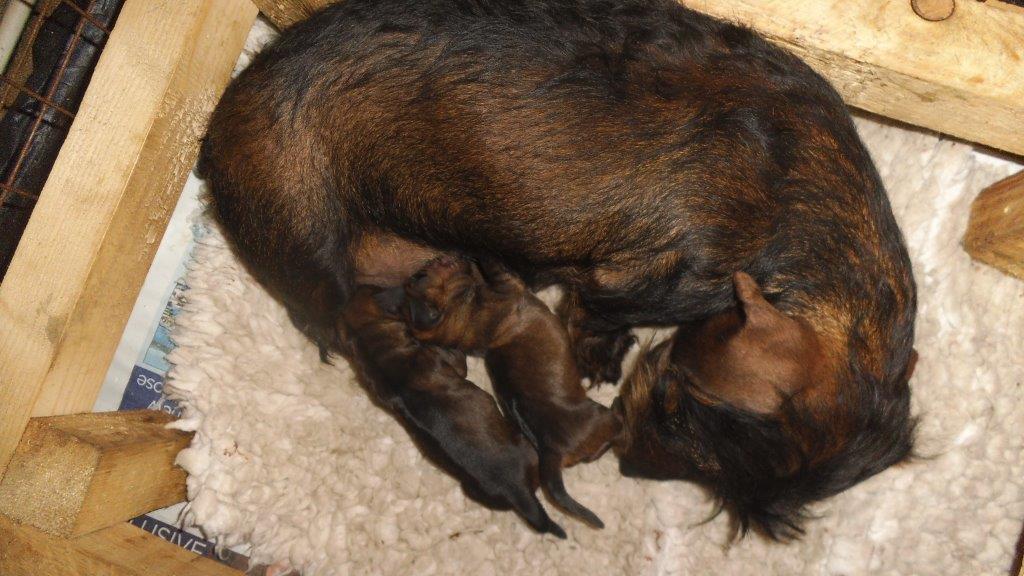 Clipperdown Tiger's Eye has two daughters of 1 day old!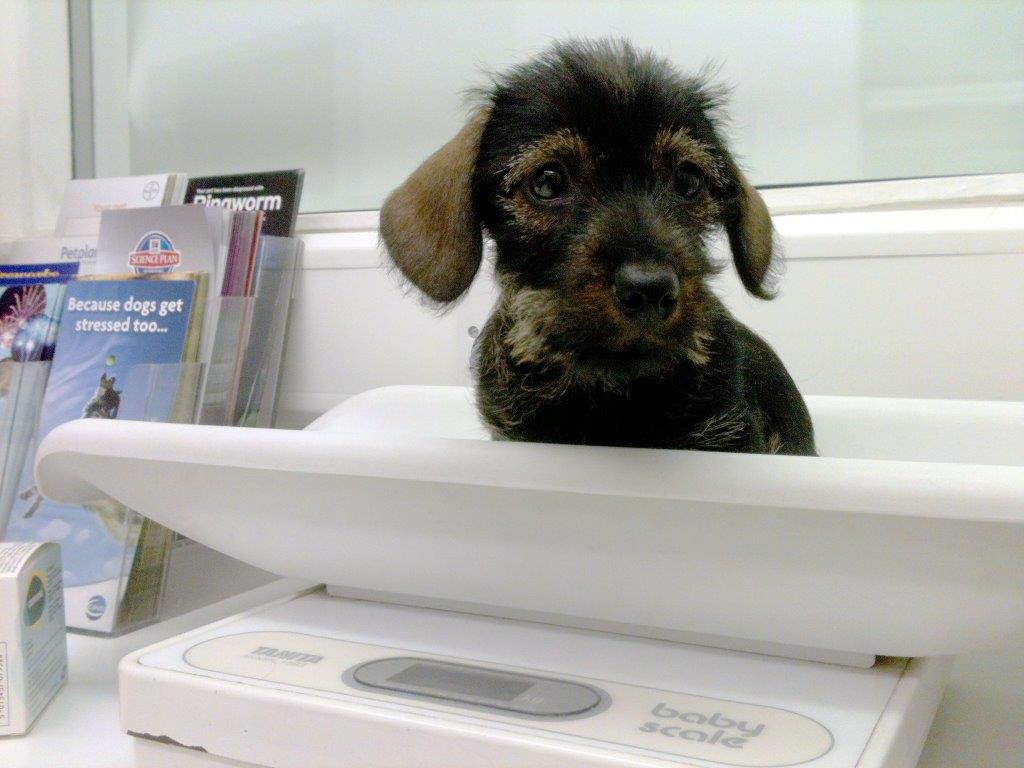 being weighed at the vets!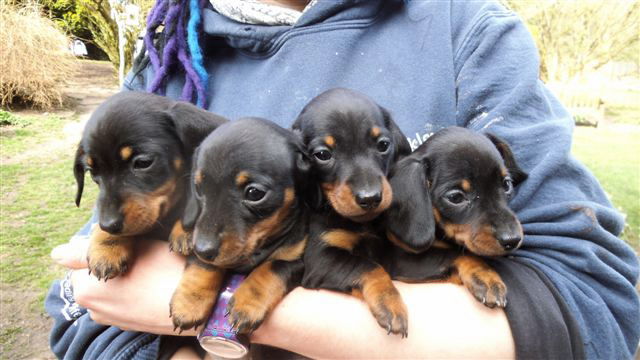 Clipperdown Ruby Tuesday had 4 pups (2 dogs and 2 bitches) on 27th February 2013
---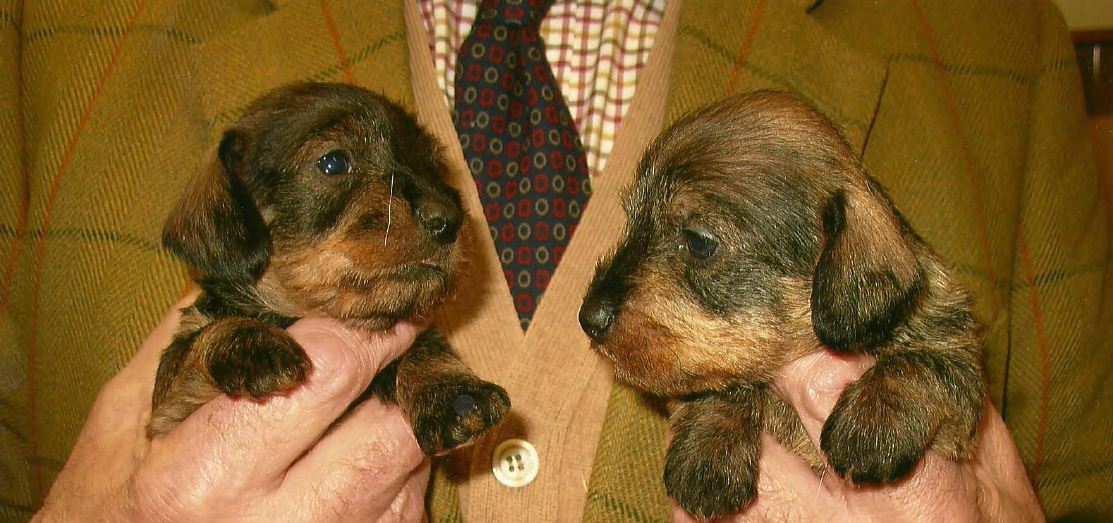 Clipperdown Crystal Clear has puppies! 3 boys and 4 girls!
---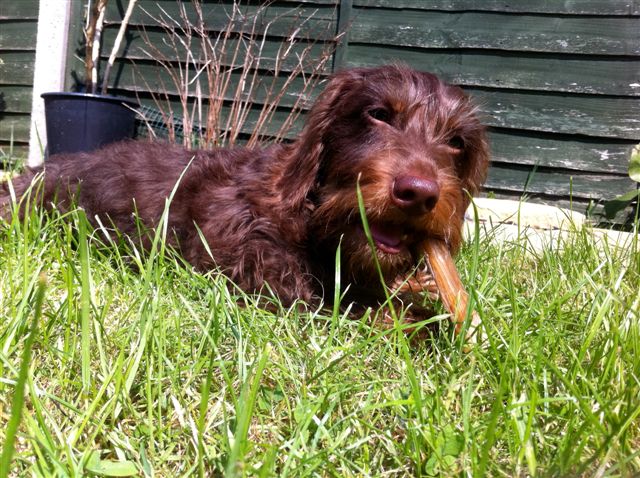 Clipperdown Copper Boy 6 months
---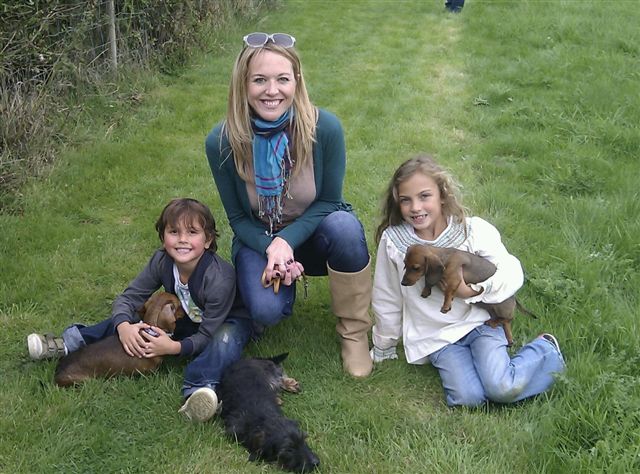 My family with some of the Dachshunds Autumn 2010
---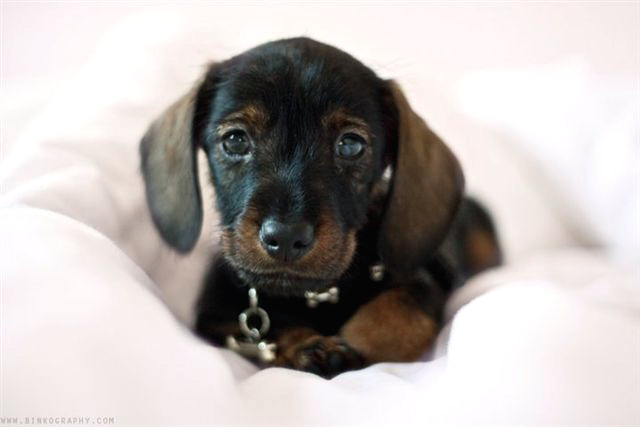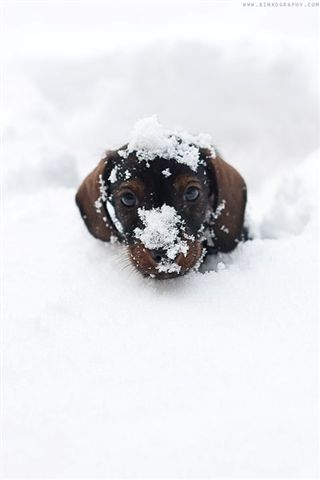 Clipperdown Golden Boy. "Major" DOB 14/10/10 - In the snow at Christmas 2010
---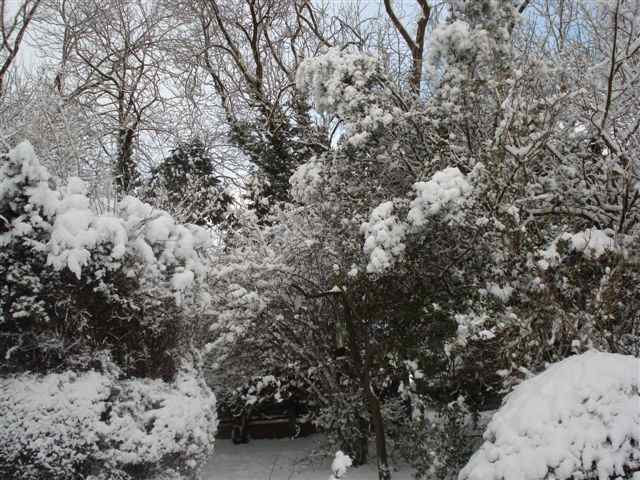 View from my kitchen window..........January 2010
Clipperdown photo Collage
click on the little image to see a large version
---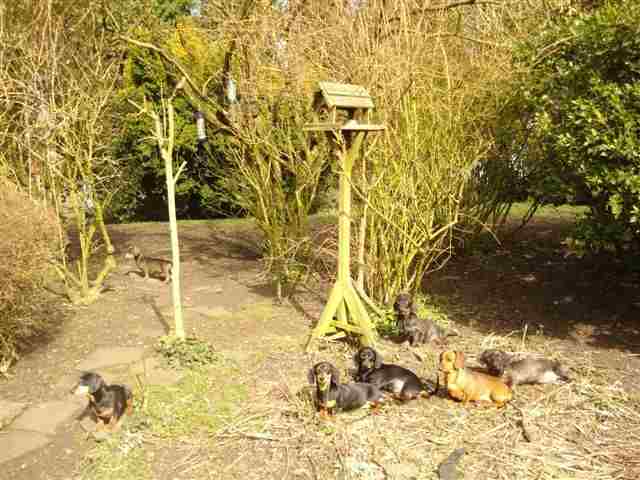 Miniature Smooth Haired Dachshund Puppies born 21st May 2010
2 red dogs, 1 red bitch.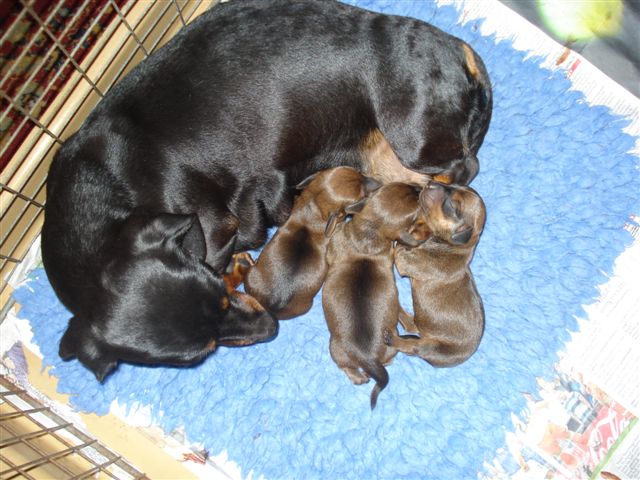 Miniature Smooth Haired Puppies born, 2 dogs 1 bitch.
---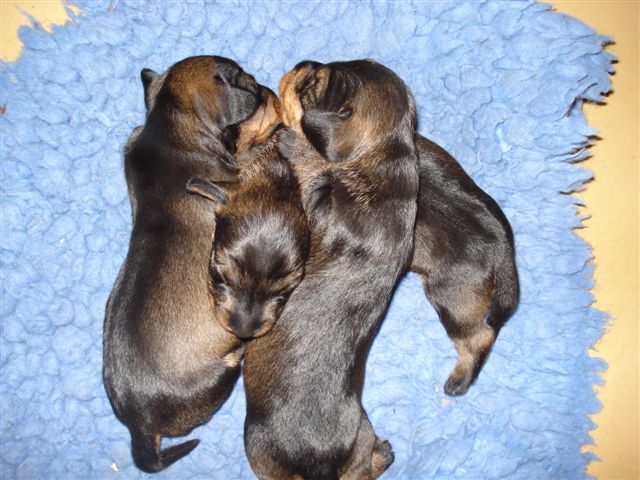 Born 22nd October 3 miniature wire haired dachshund male pups
(Ch Soletrader Denis the Menace - Clipperdown Crystal Clear)
---
Scarlett O'hara & Rhett Butler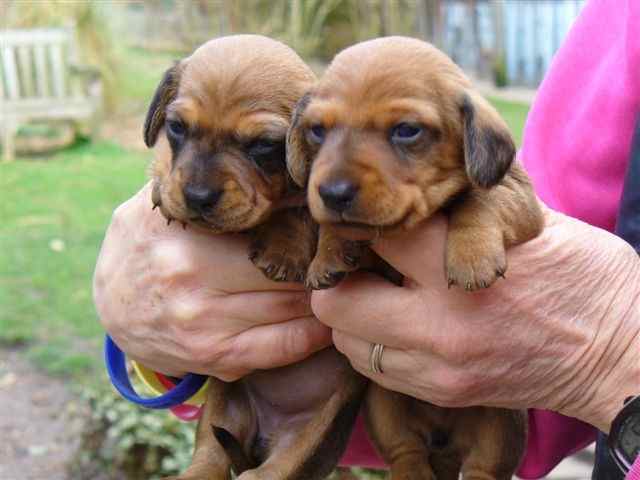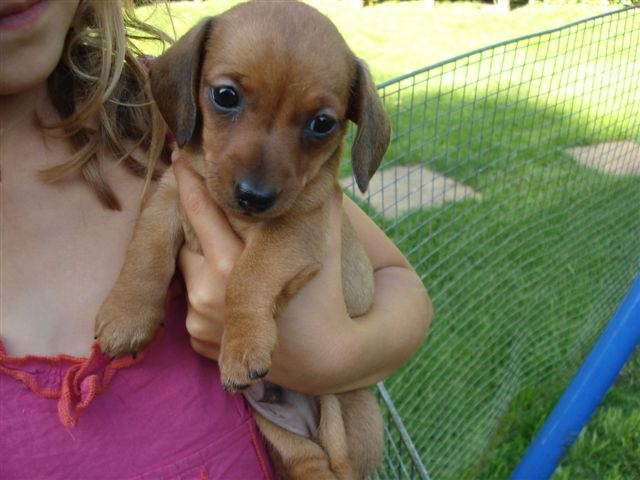 ---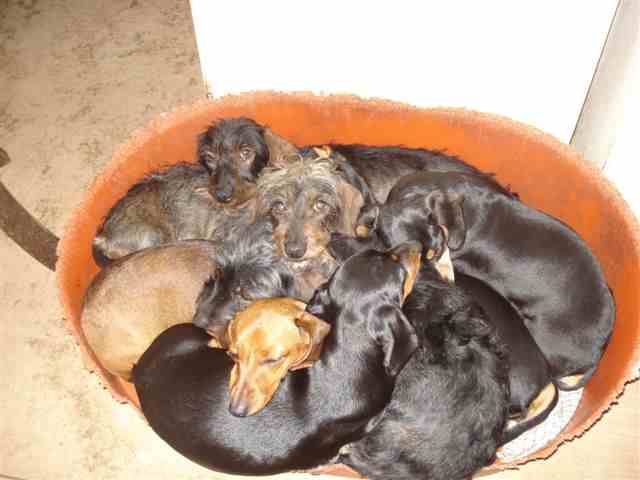 how 7 Dachshunds keep warm when it is snowing!
---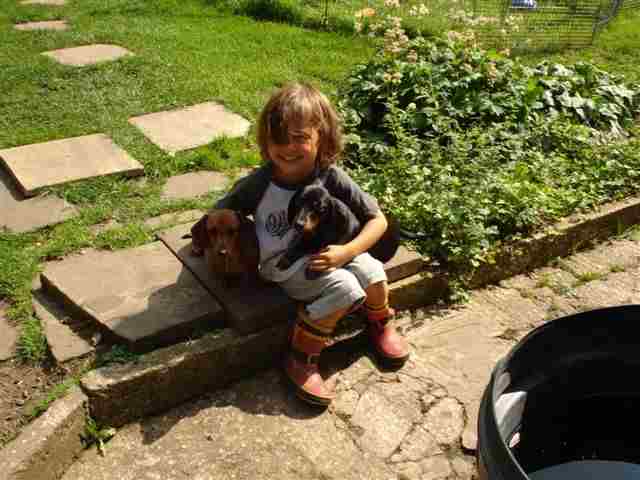 hugo bette and joy
---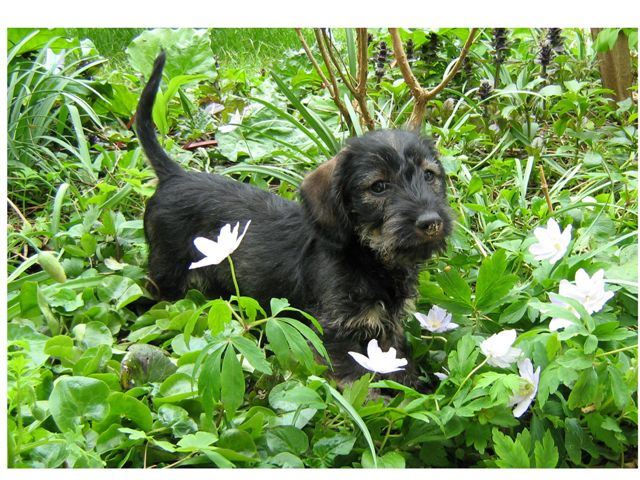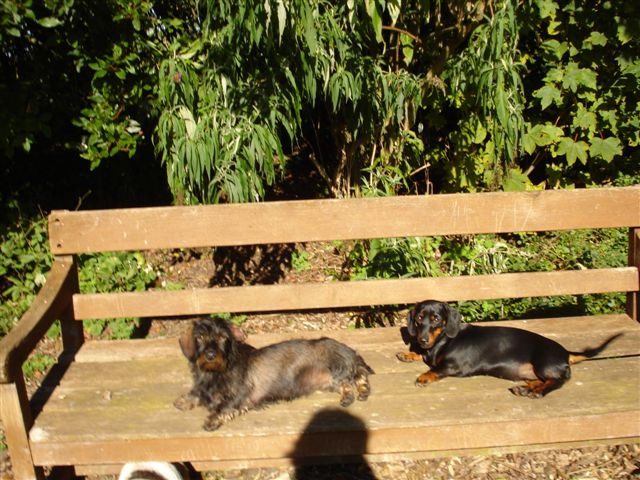 Clipperdown dark crystal having fun between the flowers Clipperdown Dachshunds Lizzie and Bette enjoying the autumn sunshine
---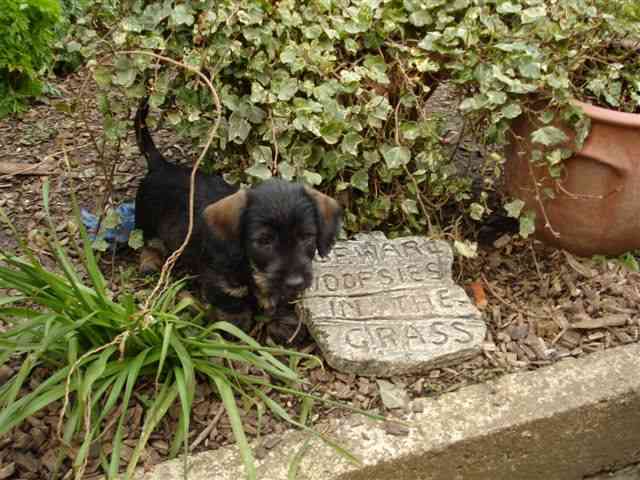 "Clipperdown Rose Quartz" dob. 18/2/08
---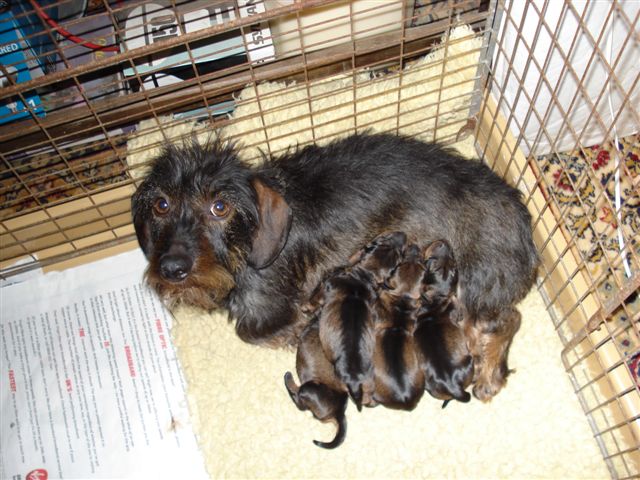 Born 18th February, 2008 Miniature Wire Haired Dachshund Puppies, 3 dogs 1 bitch
Ch. Drakesleat Ris Otto - Clipperdown Crystal Clear
---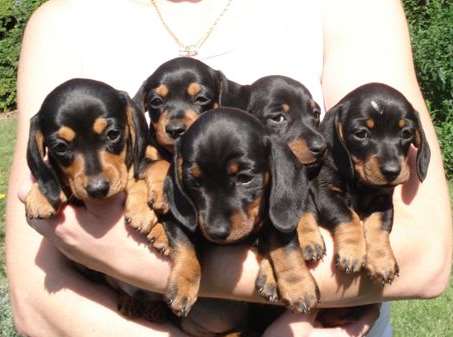 Litter of Miniature wire haired Dachshunds, 1 dog 2 bitches born 26th June 2007
Soletrader Dax Factor - Clipperdown Tin Lizzie
Ch D'Arisca Dennison - Clipperdown Eliza Doolittle
Litter of miniature smooth haired Dachshunds 2 bitches born 27th June. 2007
Minimead Maximus - Clipperdown Joyful News
---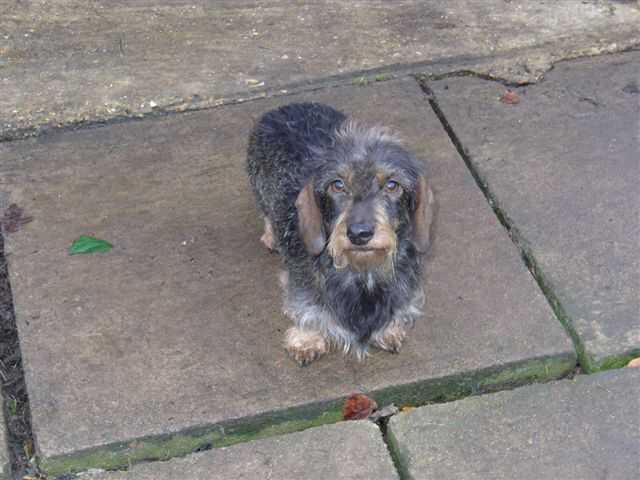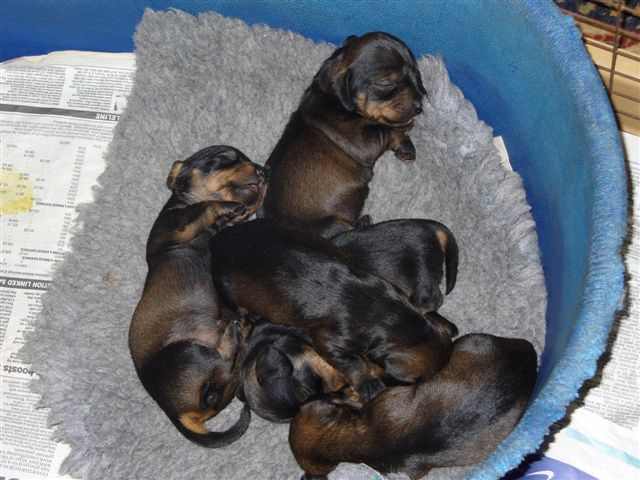 First there was "Lizzie" - Then there were Lizzie's babies!
born 16th February, 2006
---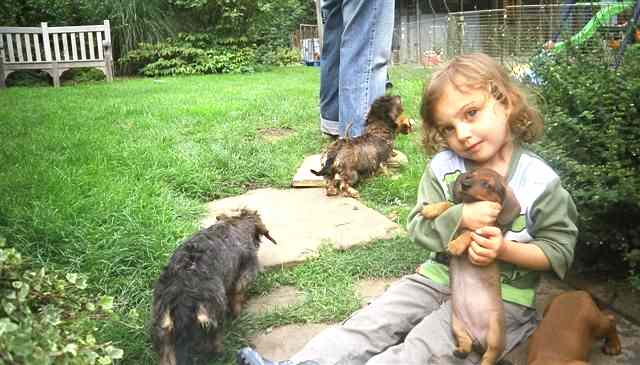 This is my newJunior Handler practicing with Clipperdown Oopsa Daisy at 8 weeks!!!!!




We like sleeping on Mummy's boots!!!! born 9th July 2004
Clipperdown Paprika won her first CC at the Miniature Dachshund Club
Championship Show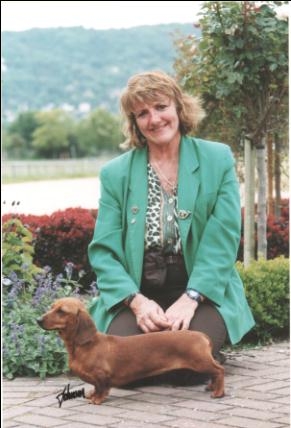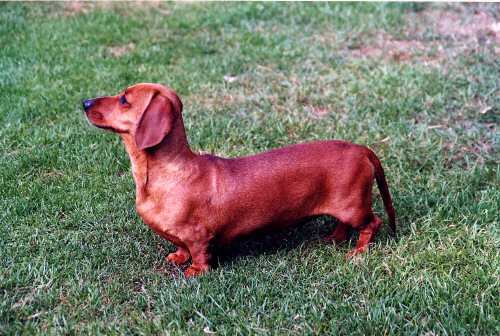 (Photo by Carol Ann Johnson)
She is the niece of Ch. Clipperdown Loganberry Welcumen, top Miniature
Smooth Dachshund in 1999.
---
Born 9th October, 2004 3 dog puppies
2 Black/Tan 1 Shaded Red
D'Arisca Dennison at Minimead - Clipperdown Paprika
---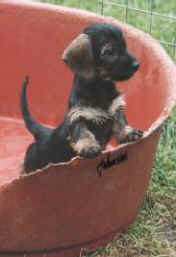 Clipperdown Tin Thistle - born 1.7.2001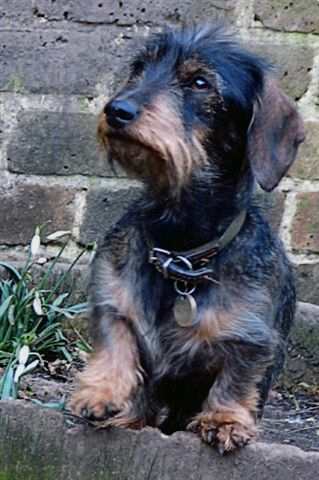 Clipperdown Tin Lizzie - October 2004
---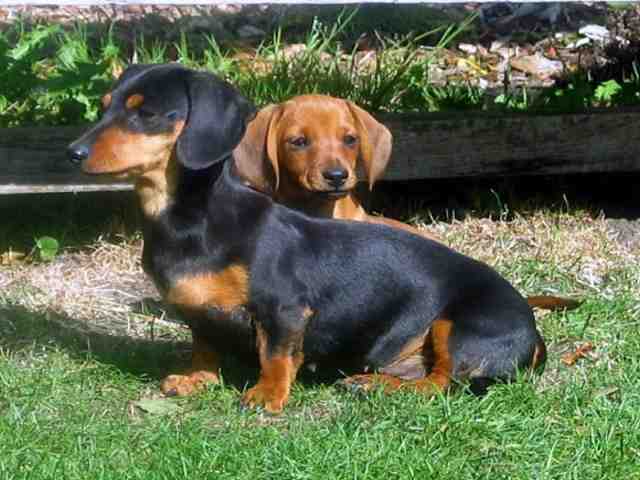 Clipperdown Eliza Dolittle and her son Clipperdown Henry Higgins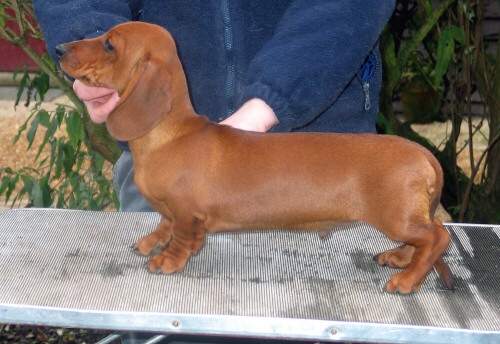 Clipperdown Henry Higgins
---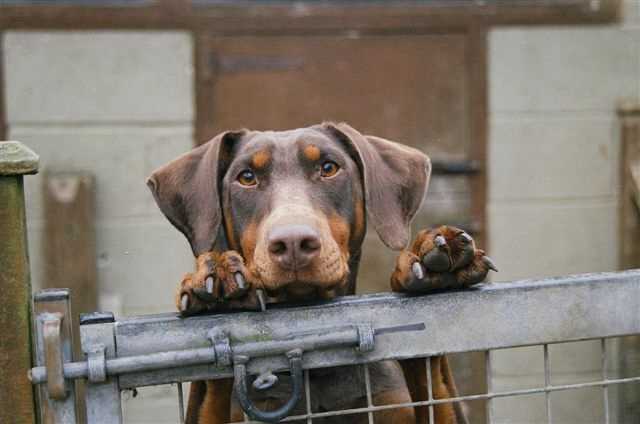 ALL VISITORS WELCOME!